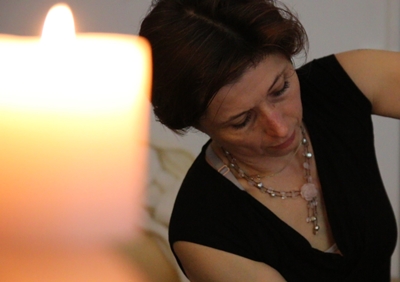 Aromatherapy combines smell with touch thus creating a potent combination of sensations and releasing deep seated memories, tensions and emotions stored in our body.
Smell is the most primitive of our senses and a single whiff of a particular sent can conjure up a multitude of memories. This happens because information is sent from the nose to the key brain regions involved in learning and memory.
I use essential oils I import from a French distillery based in Provence to ensure purity and freshness. They are organic where possible and traceable. Essential oils have many therapeutic applications beyond their effect on mood and well-being and I am qualified to advise you on essential oil use and preparations for more specific conditions.