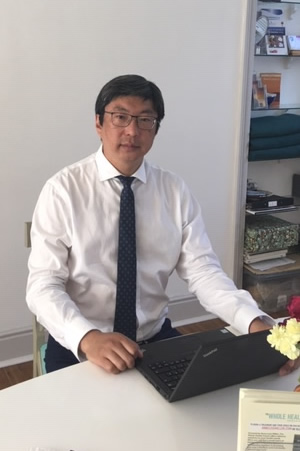 ACUPUNCTURE AND TRADITIONAL CHINESE MEDICINE
Including Herbal Medicine, Shockwave Therapy, Tui Na Massage and Cupping
Doctor Wong graduated with a Master Degree of Medicine from Liaoning College of Traditional Chinese Medicine in 2001.
He is a keen practitioner with considerable experience in treating and in teaching. He was a senior lecturer at Acumedic in Camden.
Dr Wong specialises in the treatment of Gastro-Intestinal Disorders, Pain, Auto-immune Diseases and Hormone related issues in both men and women. Those include Infertility, PMT, Menopause, Lack of Libido and Stress.
Doctor Wong provides men and women with a personalised and attentive, yet discreet, service. He is able to address individual needs with tailored programmes that include herbal medicine as well as acupuncture.
Doctor Wong is registered with The Association of Traditional Chinese Medicine
You can This email address is being protected from spambots. You need JavaScript enabled to view it.. He can also be reached on 07551842853