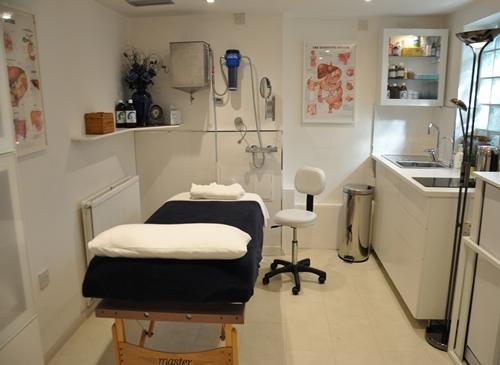 The Whole Health Centre has a dedicated space for Colonic Irrigation. Treatments can be booked at short notice every day of the week.
The ultra-modern colonic irrigation room is fitted with a shower, a gravity and a pressurised system to suit your individual needs. Herbal colonic infusions, coffee enema and probiotic implants are availaible according to your requirements
The Whole Health Centre is the home of the Naturopathic School of Colonic Hydrotherap led by Anne-Lise Miller, an author and renowned teacher on the subject.