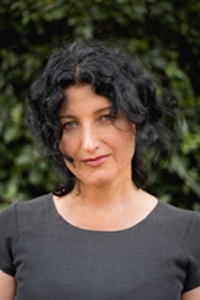 NATUROPATHIC COLONIC HYDROTHERAPY - NUTRITIONAL THERAPY & NATURAL COOKING
Elena was born in Russia, where her first degree was in Agricultural Chemistry. She worked in the North Caucuses and Volga Regions of Russia for six years before taking an extensive travelling trip in Europe to study healing modalities in Germany, Belgium, Italy and Greece. She was inspired by the healing powers of combined Herbal Medicine with Hydrotherapy and Alkaline Diet. The German and Austrian healing systems were particular influential to her. Arnold Ehret, Louis Kuhne, Alfred Vogel, Father Sebastian Kneipp and Rudolph Steiner united utmost fundamental methods of treating dis-eases and, in her understanding, mediated the healing knowledge of the past generations.
Elena completed BSc in Nursing at King's College London in 2015 and has worked for Guy's and St Thomas' Trust since. She has been studying towards the Diploma in Acupuncture at the College of Naturopathic Medicine in London. She is qualified in Lymphatic Drainage and incorporates her knowledge of Naturopathic studies into her nursing and complementary practice.
Elena strongly believes in empowering people to control their own health management in order to meet the challenges of electro-magnetic and chemical pollution, denatured food and the ever increasing stresses of modern life.
Elena was trained by Anne-Lise Miller and is a member of the Association And Register of Colon Hydrotherapists (ARCH).
Having witnessed many seemingly extraordinary healing journeys, Elena is dedicated to helping people connect with their inner trust and self-healing power.
You can This email address is being protected from spambots. You need JavaScript enabled to view it.. She can also be reached on 07712 176 355
ELENA IS AVAILABLE TO BOOK ON LINE